Just discovering Murder, etc.? This story is meant to be heard in the order of episodes. Make sure you start with Episode 1.
---
The Federal Bureau of Investigation is conducting a fresh review of the 1975 Rufus and Frank Looper murders to determine whether the case should be re-opened for an official investigation, according to acting Greenville Police Chief Howie Thompson. Meanwhile, a team of four experienced attorneys has formed to represent Charles Wakefield, Jr. in an attempt to determine whether now-lost documents or a recently-discovered weapon could help clear Wakefield's name.
Chief Thompson told Murder, etc. the FBI's review isn't classified as an investigation because the Bureau has a set of parameters it uses to determine if a case can be re-opened.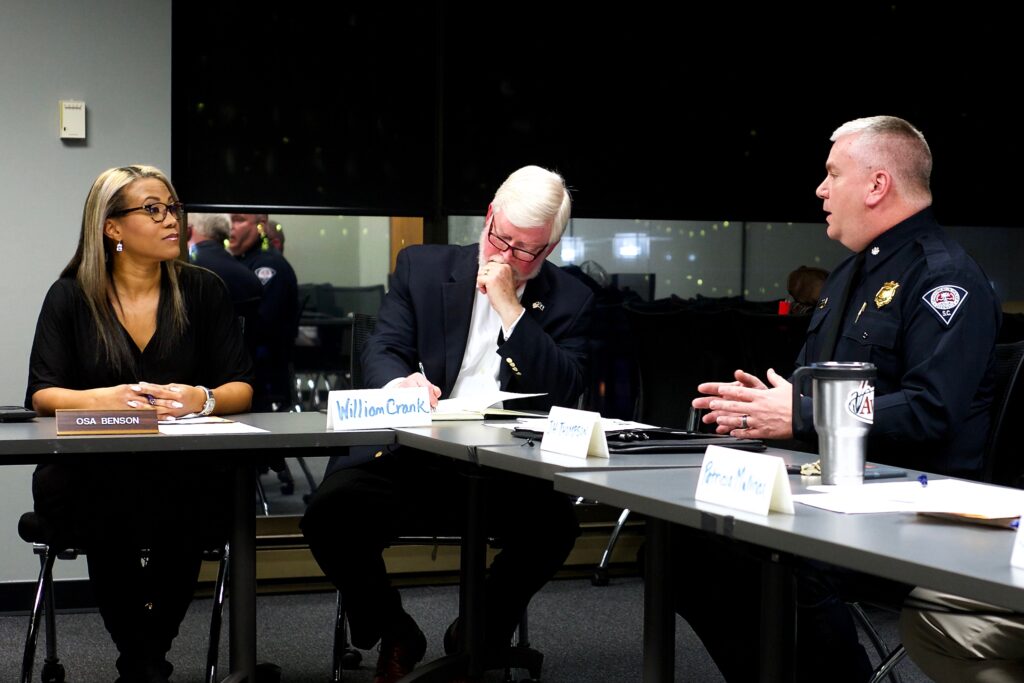 Thompson took over as acting chief following the December 31, 2019 resignation of Chief Ken Miller. In July, Miller revealed to a citizen review board that his officers had found potential new evidence in the Looper murders case.
On Monday, January 13, acting Chief Thompson re-characterized the potential evidence as "information" but admitted he had not seen the potential evidence himself.
"I have never seen the file, never held the file, never touched the file. So, it's really hard for me to talk about what's in it and what what is missing," Thompson told the board. "We have sent the whole entire case file to the FBI for them to review it. We thought it would be best to have an outside agency look at that in light of everything going on."
SLED investigating GPD
In addition to the FBI's review of the Looper case, the State Law Enforcement Division (SLED) is conducting an investigation into the Greenville Police Department and what happened to the potential evidence found in a Law Enforcement Center locker in 2018.
Murder, etc. producer Brad Willis and other people who have been interviewed for the podcast have been contacted and interviewed by a SLED agent.
On December 5, the police department acknowledged finding the documents in April of 2018 and subsequently losing the papers at a later date.
Murder, etc. was the first to report that police had found what Chief Miller described as a letter penned by a mistress of the 1975 Greenville County Sheriff, Cash Williams, that implicated the sheriff and members of his team in the Looper murders.
Williams was a trucking company dispatcher with no law enforcement experience before getting elected as sheriff. His four-year term was plagued by allegations of infidelity, corruption and murder-for-hire conspiracies.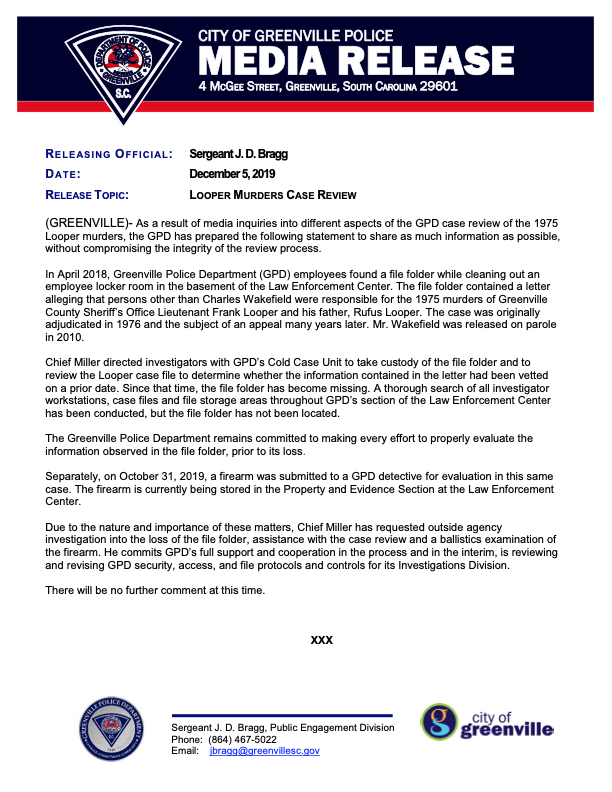 In the special report, Gone, Murder, etc. reported that the police had lost the documents that had once been stored in the personnel locker room of the Greenville County Law Enforcement Center. Prior to December 5, the police would neither confirm nor deny the evidence was missing.
"I wasn't surprised because of some of the things that have happened in the past," Wakefield said. "It just seemed like it was business as usual, like agencies in Greenville County doing whatever they wanted to do, whatever way they wanted to do it."
Gun remains untested
The revolver police recovered late last year is in the Law Enforcement Center's property and evidence locker where it has been since police took custody of it on October 31, 2019, Chief Thompson said Monday.
Thompson said no agency has tested the weapon to determine whether it could possibly be the still-missing .32 pistol believed to have been the murder weapon that killed the Loopers. A 1975 ballistics report said a .32 Rossi was most likely the murder weapon.
Don McIntyre, the son of a key witness against Charles Wakefield, Jr., told Murder, etc. he found the gun in a shoebox among his mother's belongings. The gun was a .32 Rossi revolver. After Murder, etc. reported the gun's existence, police recovered the gun from McIntyre on October 31, 2019.
"[The FBI is] not to the point of testing any evidence that's been collected," Thompson said. "Once they reach that point, that gun could be turned over to the FBI or could be turned over to SLED for testing. It could be tested by whoever they choose if they open this file and continue with the investigation."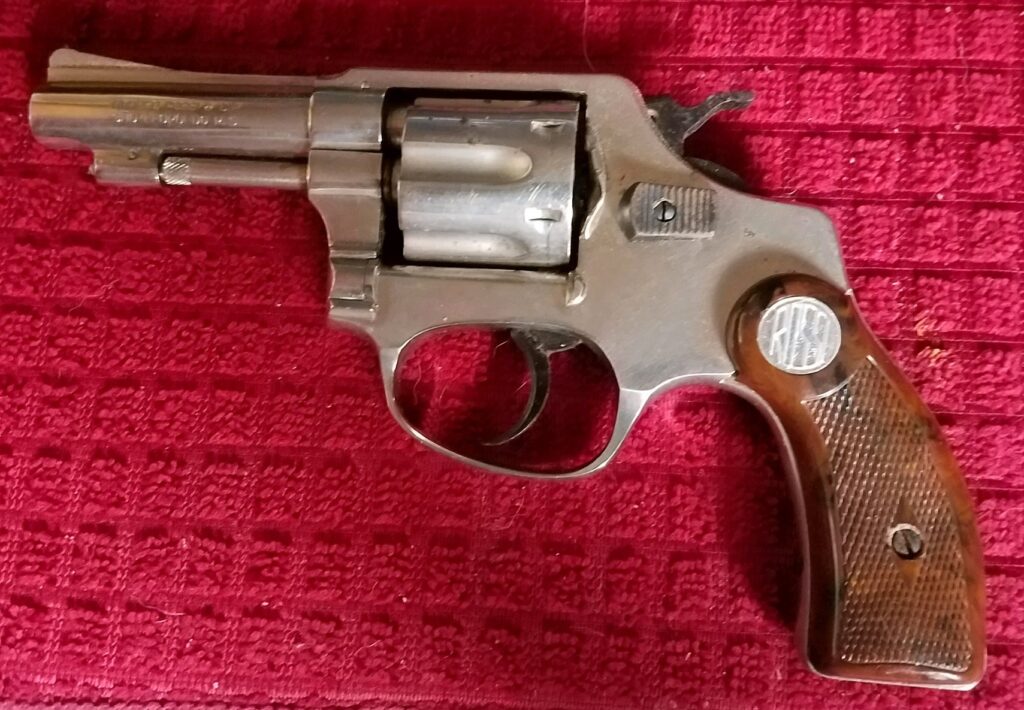 Wakefield's attorneys begin work
Four attorneys have banded together to litigate on behalf of Charles Wakefield, Jr. during the on-going review by the FBI and SLED, according to Chris Mumma, Executive Director of the North Carolina Center for Actual Innocence.
Mumma said Monday, she has teamed with David Rudolf, Sonya Pfeiffer, and Harold Staley, Jr. in an effort to protect Wakefield's interests and determine his next steps.
Mumma said she would have preferred the Greenville Police to have come forward in 2018 when they first found the documents in the locker and worked with greater speed to recover and test the Rossi revolver.
"I am always hopeful that law enforcement and prosecutors will want to work cooperatively–as they're doing in other states through conviction integrity units–to get to the truth. It's become clear that that's not the case in Charles Wakefield's situation, so we can't wait any longer and we're going to proceed with necessary filings to get access and litigate on behalf of his innocence."
Mumma said the team of attorneys is beginning their work immediately and at a minimum will file for access to the gun so it can undergo independent testing. The team also intends to work to interview and/or depose members of the Greenville Police Department and others who might know the circumstances surrounding the missing documents.
"Unless law enforcement or the prosecution were there or are part of it or have inside information, then they don't know the truth. They can't know the truth," Mumma said. "So, it just seems like they would want to cooperate with full disclosure to make sure justice was served, unless for some reason they know more about what happened than everybody does."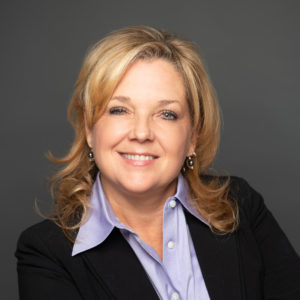 Mumma has represented a long list of wrongly convicted men and helped prove their innocence, including Willie Grimes , Joseph Sledge, and many others.
Mumma, Rudolf, and Pfeiffer were involved in the case that eventually became the Netflix documentary series, The Staircase.
If you want to research just like we did on Murder, etc., start with Newspapers.com.

Try Newspapers.com FREE for 7 days
Be a Murder, etc. source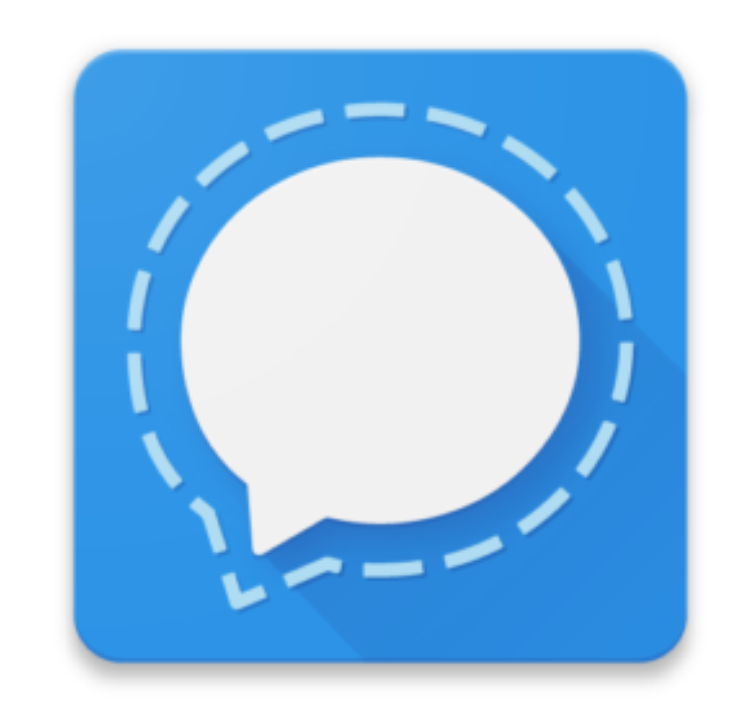 We protect our sources because…our sources fuel our story. Can you help? Visit our contact page for safe, secure ways to contact us.
Support Murder, etc.
If you believe Murder, etc. is doing important work, please consider supporting its efforts with a donation to help cover the costs of research and production.
Donate any amount on PayPal or, if you prefer Venmo, you can quickly send your donation to @MurderETC.
If you'd prefer to offer your support while joining Amateurs ETC, visit the Murder, etc. Patreon page today to help the investigation continue.
---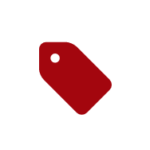 ---
Show notes: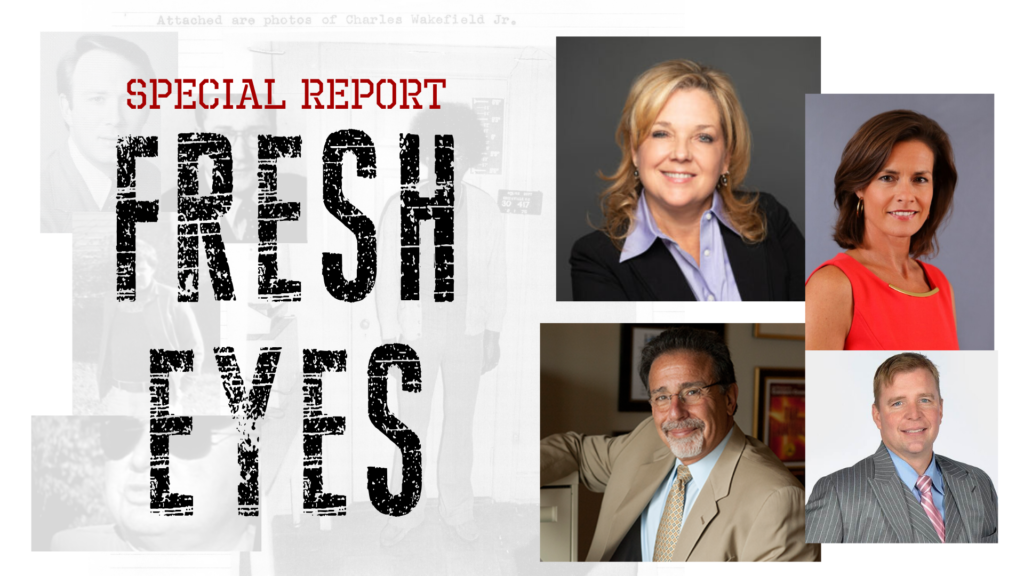 Fresh Eyes is a Special Report that reveals a team of defense attorneys that has formed to advocate for Charles Wakefield, Jr. in an attempt to determine what happened at the Greenville Police Department between 2018 and 2019 when officers uncovered potential new evidence in the Looper Murders and subsequently lost it.
The episode also reveals updates from the GPD regarding the new FBI investigation and the as-yet untested .32 Rossi revolver uncovered during the Murder, etc. investigation.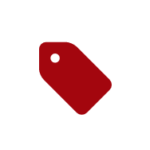 Featured voices in Fresh Eyes