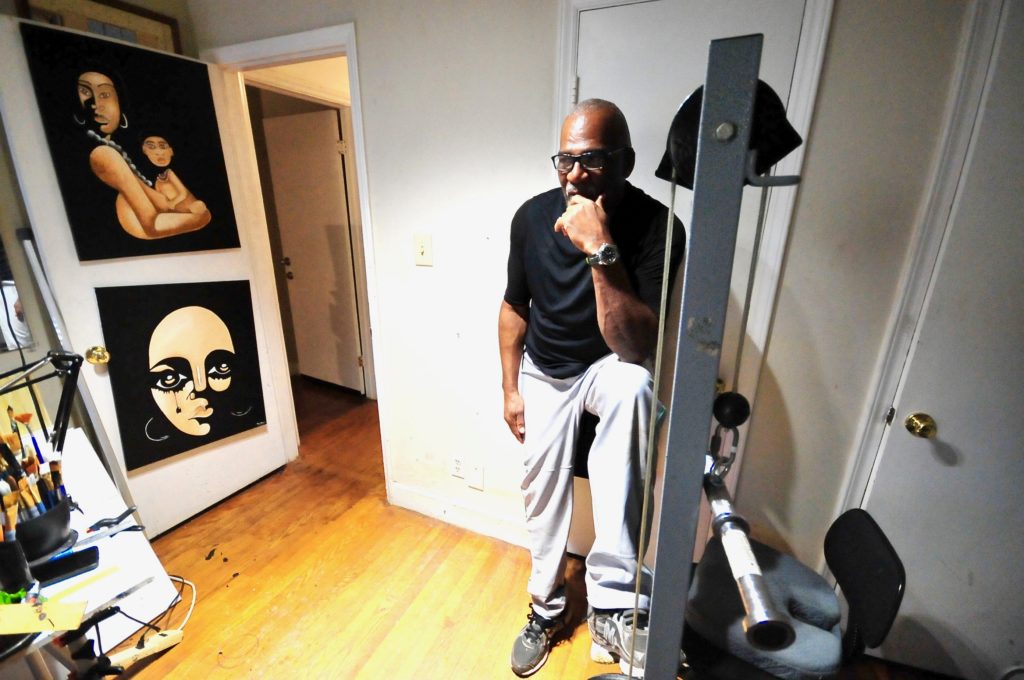 Charles Wakefield, Jr. grew up in Greenville, South Carolina. In 1975, he was indicted for the murders of Rufus Franklin Looper II and his son, Frank Looper, the head of the county narcotics unit. On February 26, 1976, Judge Frank Eppes sentenced Wakefield to death in the South Carolina electric chair.
Wakefield left for Death Row insisting he was innocent. While a 1978 U.S. Supreme Court decision allowed Wakefield to escape the death penalty, he spent 35 years in prison. During that time, corrections officials described him as a model prisoner with an exemplary disciplinary record.
Despite decades of protests by Greenville Police Department leaders, the South Carolina parole board released Wakefield in 2010. He continues to assert his innocence and has been appealing for pardon since his release. He now lives in North Carolina where he works, plays softball, and paints in a small home studio. To learn more about Wakefield and his art, visit charleswakefield.com.
I'm not the author of revenge. God is. If God decides there's going to be a resolution to this…if God decides that somebody should pay for what has happened to me, then that's going to be God. That's not going to be me.

Charles Wakefield, Jr.