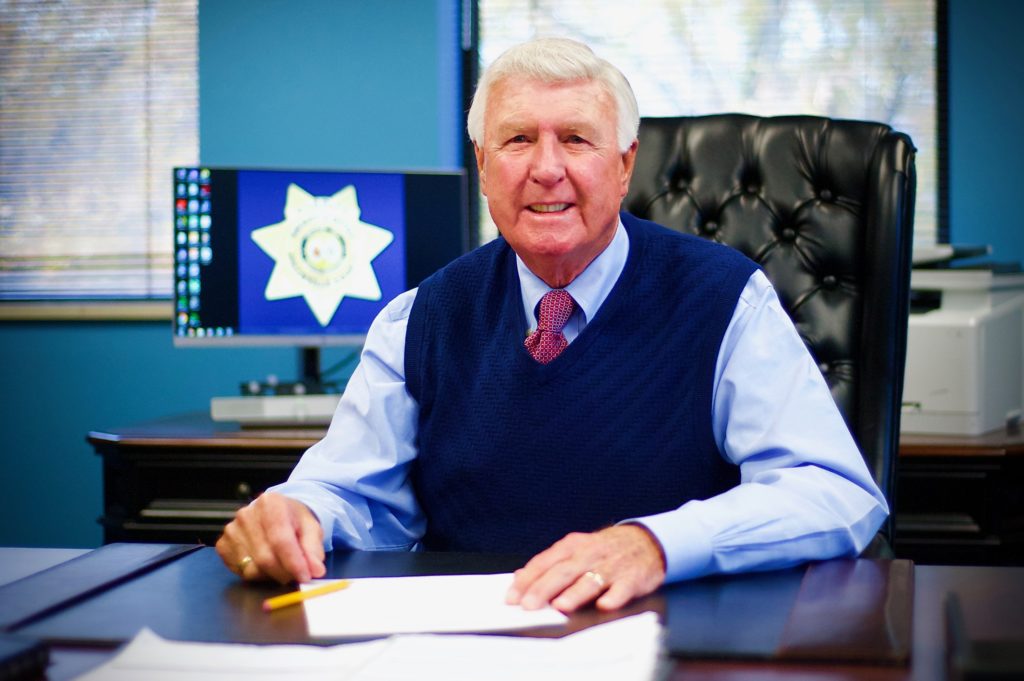 Johnny Mack Brown recently stepped down as the interim Greenville County Sheriff after the election of Hobart Lewis in March 2020. South Carolina Gov. Henry McMaster appointed him to the office in 2018 after suspending the elected sheriff, Will Lewis, who was convicted of misconduct in office.
Greenville County first elected Brown in 1976, and he served as sheriff until his retirement in 2001. Prior to taking office, Brown had been a star football player at Greenville High School. He went on to work as an investigator for the prosecutor's office and for the South Carolina Probation, Pardon, and Parole office. Voters elected Brown six times over a quarter century. He elected to retire after his sixth term, but he didn't stay out of law enforcement for very long. Following his retirement, Brown served as South Carolina's U.S. Marshal for several years.
Brown knew Frank Looper professionally but never worked with him. Brown took office the year after a jury sent Charles Wakefield Jr. to Death Row.
Including his most recent tenure as Greenville County Sheriff, Brown has served in the office longer than anyone else in the history of Greenville County.