---
---
Charles Wakefield, Jr.'s attorneys want to conduct an independent ballistics analysis of a .32 Rossi revolver discovered by Murder, etc. and recovered in October 2019 by the Greenville Police Department.
On Monday, attorneys Christine Mumma and Ryan James filed a motion with the Greenville County Circuit Court requesting a ballistics examination.
Mumma heads the North Carolina Center on Actual Innocence, an organization that has worked to free several wrongfully convicted people. James is a Greenville attorney and nephew of former South Carolina legislator and civil rights attorney Theo Mitchell.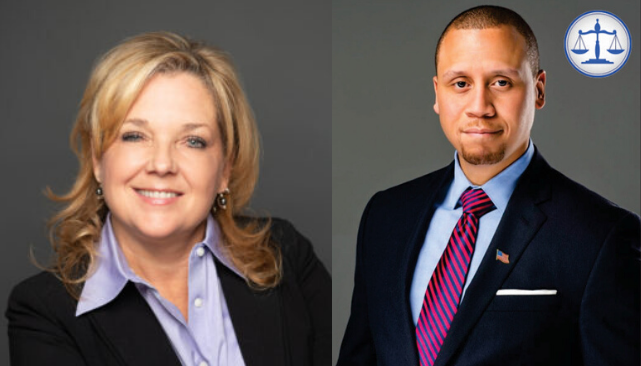 In October 2019, Murder, etc. interviewed Don McIntyre, the son of one of the prosecution's chief witnesses against Wakefield. During the interview, McIntyre revealed he had found a .32 Rossi revolver among his mother's belongings. In 1975, South Carolina's top ballistics expert at the State Law Enforcement Division (SLED) said a .32 Rossi revolver was most likely responsible for the shots that killed Greenville County Deputy Lt. Frank Looper and his father, Rufus, on January 31, 1975. Police said they tested nearly 40 guns in the year after the Loopers were killed, but never recovered the murder weapon.
McIntyre shows the gun to Murder, etc.'s Brad Willis & Andy Ethridge
After a Murder, etc. special report in October 2019, the Greenville Police Department took the gun from McIntyre and stored it in a property and evidence locker. The police did not test the weapon against the bullets recovered from the victims. Former Greenville Police Chief Ken Miller, who resigned on Dec. 31, 2019, asked the FBI to review the entire Looper murders case to determine if it should be re-opened for investigation.
"[The FBI is] not to the point of testing any evidence that's been collected," Interim Police Chief J.H. "Howie" Thompson said in January. "Once they reach that point, that gun could be turned over to the FBI or could be turned over to SLED for testing. It could be tested by whoever they choose if they open this file and continue with the investigation."
The police department has not responded to questions about the FBI's review of the Looper murders case file.
Monday, FBI spokesman Don Wood refused to confirm or deny any investigation or review, and would only confirm, "[Police] provided that information to us."
Until recently, Greenville County officials said it was not clear if the exhibits from the trial had been lost or destroyed in the 45 years since Wakefield went to prison. In early 2020, as the Murder, etc. series about the case was coming to a close, employees in the Clerk of Court's office conducted a search of a vault and found the few pieces of physical evidence presented at trial, including the two bullets that killed the Loopers.
"My eye immediately went to an evidence property tag," said Christy Diachenko, administrative coordinator of the criminal records office. "And at that point, I saw the words 'left front of Looper's garage,' and I knew we'd found what we were looking for. We turned that box around and there was a yellow label that said 'Charles Wakefield.' "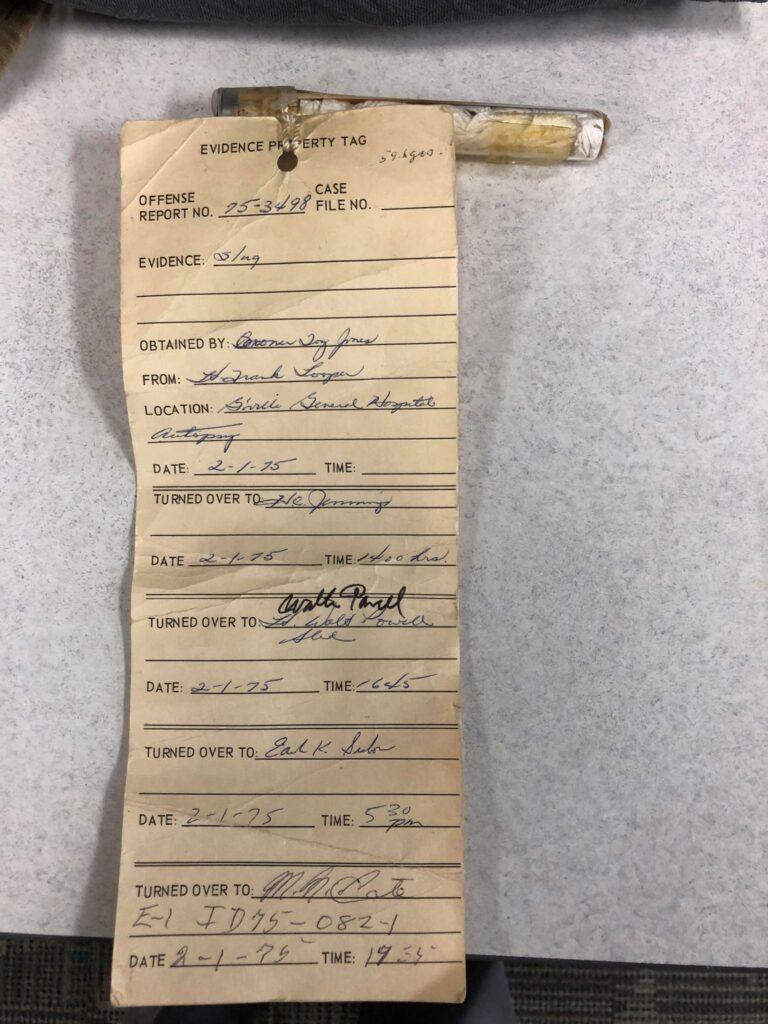 In the motion filed Monday, Wakefield's attorneys asked for independent ballistics testing on the Rossi found by McIntyre.
"The weapon used to murder the Loopers was never located before trial, but it was described as being a .32 Rossi handgun," the attorneys wrote in the motion. "A Rossi handgun was recently discovered in a location with connections to the case and there is a strong likelihood it is the murder weapon. A ballistics investigation could definitively answer that question."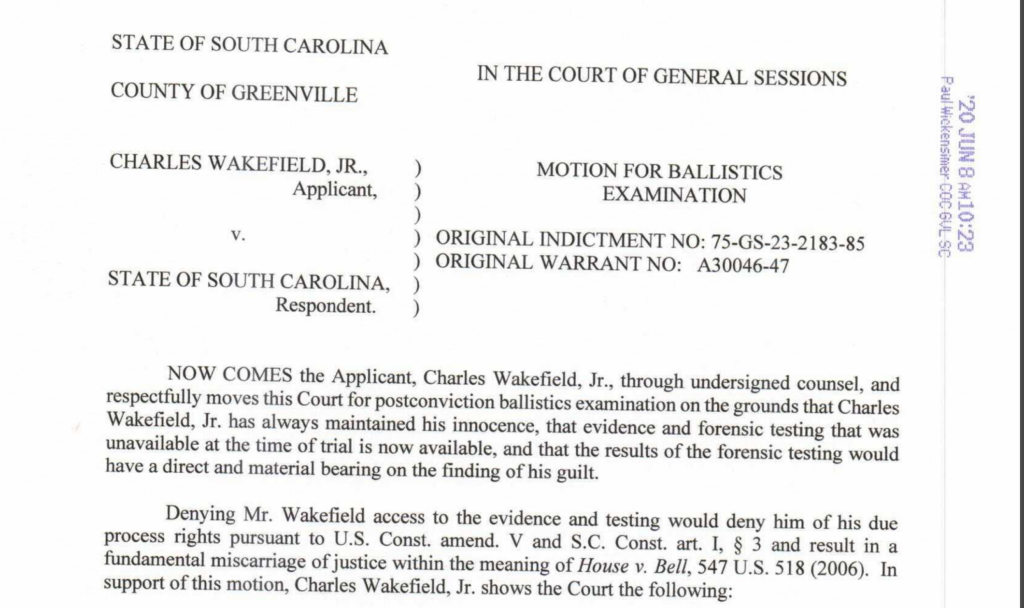 The .32 Rossi was one of two recent discoveries in the case. In April 2018, police opened a locked locker at the Greenville County Law Enforcement Center and found what Miller described as a letter that could have potentially exonerated Wakefield. That letter, according to Miller, implicated the late Cash Williams in the killings. Williams was Greenville County Sheriff from 1972 to 1976. Williams died in 2002. The police never notified Wakefield or his attorneys about the letter. After Murder, etc. revealed the discovery in 2019, police said they had since lost the letter and couldn't find it.
Following that admission, Miller asked SLED to investigate the letter's disappearance to determine if any crime had been committed. That investigation was closed by SLED in May, SLED spokesman Tommy Crosby said.
"[The] Solicitor's office determined there was insufficient evidence to support criminal charges that could be proven beyond a reasonable doubt," Crosby said.
Thirteenth Circuit Solicitor Walt Wilkins is the son of Billy Wilkins, the solicitor who prosecuted Wakefield in 1975.
Wakefield's attorneys will now wait for the court to schedule a hearing on their motion and a response from Walt Wilkins's office.
---
---
Get your news faster on our social media channels
About Murder, etc.
GREENVILLE, SC: January 31, 1975: Lt. Frank Looper was about to break the biggest case of his life. On a warm winter afternoon, the county's top drug cop walked out to his father's garage. In minutes, they were both dead. Investigators said it was a botched midday robbery and sent a young man, Charles Wakefield, to Death Row. More than four decades later, Looper's family believes the wrong man went to prison.
When the case is finally recorded in the giant county ledger of arrests and convictions, the charge is listed as Murder, etc. Over several decades, a deeper investigation reveals the et cetera might be a lot more important than anyone ever admitted… [MORE]